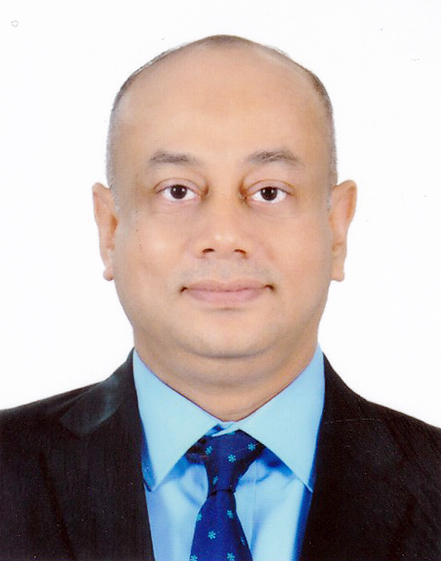 Mohammad Fazlur Rahman Chowdhury was appointed as the Deputy Managing Director of Al-Arafah Islami Bank Ltd (AIBL) on 1st December 2022. Prior to joining the Bank, he was the Deputy Managing Director & Chief Business Officer of Jamuna Bank. He held various important roles as Head of Corporate Banking Division, Chairman of Head Office Credit Review Committee, Chairman of Sustainable Finance Committee & Chairman of Negotiation Committee, MANCOM Member etc. at Jamuna Bank.
During his 28 years of banking career, Mr. Chowdhury held various Senior Management positions in different capacities mainly focused in Corporate Banking, Credit Management and Branch Banking. He started his banking career as Probationary Officer of Eastern Bank in 1995. He joined ONE Bank as AVP & Agrabad Branch Credit Head in 2000. He served as Branch Manager of Agrabad Branch for seven years and was honored with "Best Manager Award" in several years during his tenure. He joined Jamuna Bank as Deputy Managing Director in 2020. Mr. Chowdhury completed his Masters in Accounting from University of Chittagong. He completed CA Articleship from a reputed CA Firm Rahman Rahman Huq. He attended many Banking training and workshops in home and abroad.
Mr. Chowdhury also served ONE Bank as Additional Deputy Managing Director and MANCOM Member of the bank. While playing a prominent role, he had his contributions made in the policy framing and other management issues of ONE Bank. He was Head of Chattogram Zone of ONE Bank; he oversaw corporate business of 27 (Twenty Seven) branches of the bank and played a vital role in driving the strategic directions of Chattogram zone of ONE Bank. He contributed a lot in Leadership development and always likes to motivate his colleagues to follow the idea of "Lead by Example" with many down-to-earth examples of achievements in his corporate banking career.